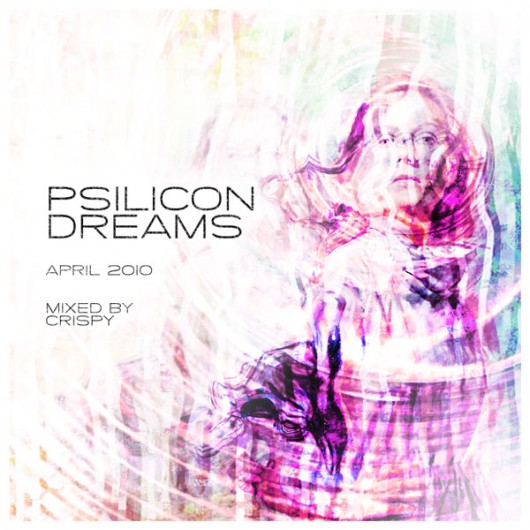 Here's the April 2010 installment of Psilicon Dreams, my monthly mix of psychedelic downtempo electronica for DI.FM's Psychill channel. For this mix, I spelunked the bassier depths of psychill and finished it off with a couple lovely beatless tracks to help send you off peacefully in to dreamland.
Like what you hear? Let me know! And don't forget you can grab all off the past Psilicon Dreams mixes from my downloads page.
Tune in every second Saturday at 9am US PST/12pm US EST/5pm UK/18:00 Central Europe to catch the newest episode.
[audio:http://splendidbeats.com/audio/Crispy-Psilicon_Dreams_6_April2010.mp3]
Download » Crispy – Psilicon Dreams 6 (April 2010) (1hr 28min, 202MB)
Tracklist ::
01. Xerxes – One-Oh-Three (Timeless Edit)
02. Master Margherita – Super Dry
03. Sun In Aquarius – Birds of Prey
04. Androcell – Neurosomatic Circuit (Brain Waves Mix)
05. Ambientium – The Balance
06. Cell – Hanging Masses
07. Kuba – Life's A Beautiful Beach
08. Squiddhartha – Aight (Balearic Disco Edit)
09. Green Nuns On Ice – The British Are 'Avin A Laugh
10. Cosmic Fools – Bohemian Atmosphere
11. Solar Fields – The Stones Are Not Too Busy
12. Sync24 – From A to A
13. Evan Bartholomew – Reborn, We Fluctuate And Fade
(When possible, I link out to the free net releases that I've used in the set. If you like what you hear, follow the linked tracks, download them, and support the artists with your love!)
Read More