Chillography 101

Join us for the birth of a new type of event. Celebrate chillout the way it was meant to be enjoyed – comfortably lounging in a bubble of pristine audio, with a small group of fellow chill aficionados. We're taking the chill room and putting it in it's proper place – front and center.
Welcome to Chillography101.
To keep this event comfortable and intimate, only 100 tickets will be made available. Tickets are presale only and will not be available at the door. No ticket, no entry. Music runs 9:20pm to 6:30am, so arrive early and be prepared to sink in for the whole night and melt away to the finest chillout the Northwest has to offer. The doors will close at 1am and it will be exit only after that, so please plan on an early arrival. This guided voyage through time and (inner)space waits for no one.
For your comfort and nourishment, light snacks, chai, juice and fruit will be provided.
NOTE :: This is an alcohol free event, but no-one under 18 years old will be admitted.
When :: June 13, 2008, 9:20pm – 6:30am
Where :: Church of Bass, 920 Elliott Ave. W, Seattle, WA 98105
Tickets :: $25
Who :: 18+
Check out the NWTekno event thread.
The evening's Chillographers include some of the best chillout the Pacific Northwest has to offer.
Live performances by ::
Phutureprimitive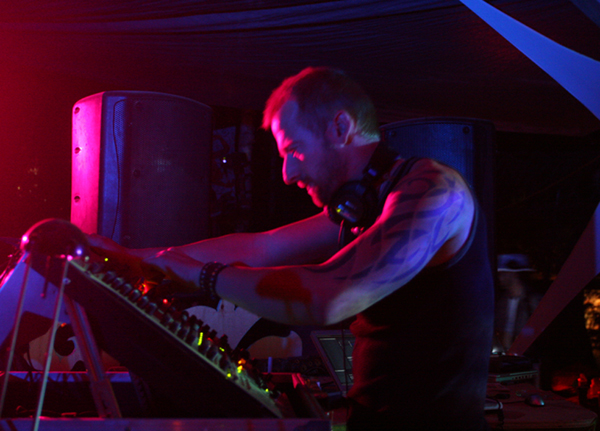 The Phutureprimitive sound is subterranean electronic tribalism, combining elements of organic downtempo, ethnic breaks, and sensual atmospherics. Ethereal vocals soar over dubbed-out basslines, and live percussion unfolds over odd time signatures creating a groove that is influenced by the synthetic textures of psychedelic trance as well as the kinetic grooves of world music. Following his debut album, "Sub Conscious", released on Waveform Records in 2004, Phutureprimitive has since become a top artist in the Downtempo/Psy-chill/Phuture-dub/Ethnic Breaks music scene, performing at festivals and parties in cities and countries throughout the United States and Europe including New York, San Francisco, Los Angeles, England, Scotland, Portugal, Holland, Italy and Croatia.
» www.phutureprimitive.com
» www.myspace.com/phutureprimitive
Gel-Sol
("IZ" CD release party)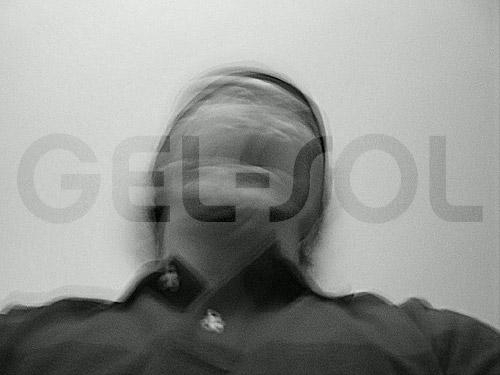 Seattle's Gel-Sol is producer/musician Andrew Reichel, whose dichotomous sound spans from ambient soundscapes to complex, rhythmic electronica, creating a dynamic psychedelic universe with heavy emphasis on improvisation. In 2004, Gel-Sol released the critically-acclaimed Gel-Sol 1104 (aka Music Made For You…And By You, I Mean Me.) on the UK's cult ambient label Em:t Records. His follow-up album, Unifactor, continued the tradition of his unique, amorphous sound collages. A joint release between Psychonavigation and Canadian label Upstairs Recordings, his new album entitled "IZ," in his own words "Is an all-ambient adventure I wrote for my niece Izabella, who was born early last year." The album's music showcases Gel-sol's trademark melodic edge combined with sweeping synth pads reminiscent of '90s ambient albums from the likes of Pete Namlook and Global Communication.
» www.gel-sol.blogspot.com
» www.myspace.com/gelsol
EQlateral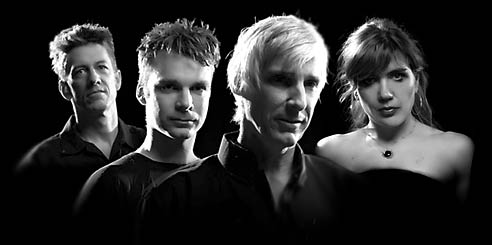 Before joining together, each of them had made a name for themselves performing and recording as solo artists and with other groups. While Sebastian made young girls (and boys) weep with his mix of heartbreakingly beautiful and totally head-banger violin work in bands in Europe and the U.S., John was ripping up stages up and down the west coast with his totally cosmic cello playing – let's just say he was doing experimental soundings and the whole looping thing long before Zoe Keating or Loop Station. In the meantime, Peter was entertaining crowds at art festivals both state-side and around the world with his stellar bass playing and penchant for weird noise, outrageous costumes and whimsical theatrics. Susan was all over the place: getting international airplay as the singer for a gothic-electronic band and as a featured vocalist on two world music albums–and perfecting her innovative vocal stylings through collaborations with classical, electronic and experimental artists around the world. EQlateral is a fascinating juxtaposition of world-class classical musicianship, electronica and avante garde artistry. Expect soaring soundscapes, irresistable grooves, eerie ambience, comedic mash-ups and much more. The ensemble regularly collaborates with other musical, performance and multimedia artists and are looking forward to sharing their unique sound with audiences in Europe in 2008.
» eqlateral.com
» www.myspace.com/eqlateral
Leave Trace
With moody, psychedelic, and textural tendencies, Leave Trace (aka Crispy) dives deep into freeform ambient headspaces with no regard for your safety or "the man."
» splendidbeats.com
» www.myspace.com/leavetrace
Plus DJ support from ::
Eckoe
(Ultimae Records)
» www.machine-elf.com
Jaluka
(Transcendent Church of Bass)
Kevin Hoole
A special gift ::
Included in the ticket price is an exclusive chillography101 CD, containing music by Phutureprimitive, Gel-Sol, EQlateral and Leave Trace. This limited release CD will only be available to attendees of the show.
This event is brought to you by ::
Chillography
and