Chillography 102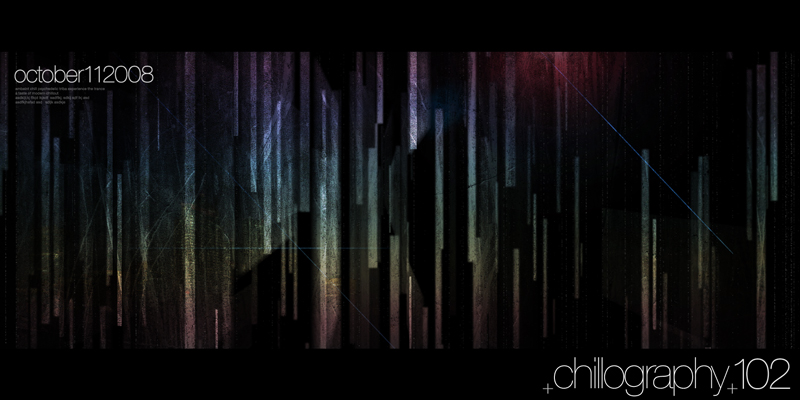 Join us again to celebrate chillout the way it was meant to be enjoyed – comfortably lounging in a bubble of pristine audio, with a group of fellow chill aficionados. We're taking the chill room and putting it in it's proper place – front and center.
Welcome to Chillography 102.
When :: October 11, 2008, 10pm – 4am
Where :: Church of Bass, 920 Elliott Ave. W, Seattle, WA 98105
Tickets :: $13 advanced / $15 at door
Who :: 21+
Notes :: The doors will close at 1am and be exit only after that, so plan on an early arrival.
Check out the NWTekno event thread.
Presenting the evening's chillographers ::
Gift Culture
(LIVE SET – FIRST NW APPEARANCE)


Gift Culture resonates a titillating mixture of w)orldly and astral sounds. The Gift Culture project is based on sounds, imagery, and art derived from DSP technology, analogue synthesis, and computer-based non-linear editing. Gift Culture attempts to share his explorations in this multi-dimensional space; to evoke sonic textures from samplers and synthesizers; a journey to discover their "voices", so to speak, using such techniques as granular synthesis, spectral resynthesis, FFT/IFFT based spectral morphing and interpolation, and whatever other exotic algorithms he can coax out of his myriad machines.
» www.myspace.com/giftculturemusic
» www.psymbolic.com
Skoi Sirius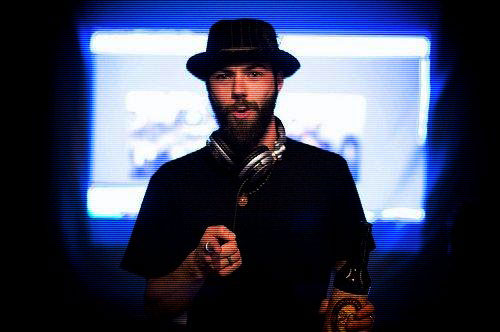 What started in the old warehouse drenched in camo nets and deep red lighting of the Jungle and D&B world, morphed slowly over the years into a love of many different forms of electronic music, and the cultures inside of the communities existing in this particular faction of the what can somewhat be known as the ?underground?. With as much vinyl only sets as possible (to enhance the listeners experience), and with a true love for producers that are constantly pushing the boundaries of the music, he will bring the sounds for not only the body and the soul, but also the mind.
» www.myspace.com/skoi
» http://waxdj.com/djs/4961/
Osiris Indriya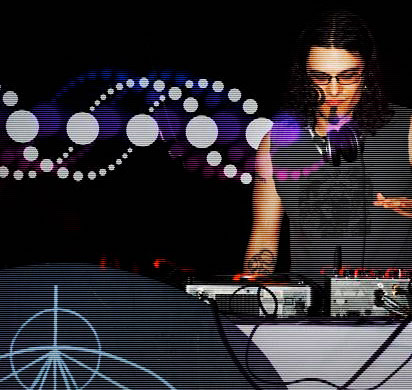 Osiris Indriya creates real magick on the dance floor through an explosion of tribal percussion, deep atmospheres, and chunky relentless basslines. His hard and funky psytrance and tribal progressive sound has been featured along side Shpongle, Hallucinogen, KoxBox, Ticon, and LOUD and has made him as an official label DJ for Iboga Records from Denmark. He has performed peak hour sets at Shambhala Music Festival in Salmo, BC; the Earthdance hub event in Laytonville, California; The Dreamtime Festival in Paonia, CO; The Double 6 in Kuta, Bali; and countless underground forest parties, beach parties, club nights and concerts in the US, Canada, and Japan. As a major creative force in Seattle's thriving dance music scene, Osiris co-founded the Oracle Gatherings in 2001 and helped start Infinite Connections in 2005, branding IOSIS Art Parties and co-producing the massive semi-annual Kinetic and Magnetic events at the Pacific Science Center. As his dance floor audiences grow, Osiris Indriya is continually inspired to create his own brand of original music. His first progressive and downtempo CD, "Reach Within" was released on Locus Music in 2005 and was followed by a remix of Antix "Little Honey" with Australia's Sun Control Species (Iboga Records 2005). His most recent releases were featured on the first and second Entheos Gathering Compilations. The first, a warm chill out track titled "Gifted", is in regular rotation on SomaFM's Groove Salad internet radio.
» www.osirisindriya.com
0x86

Thomas Kiehne started out in 1991 as a DJ for college radio KUCB in Boulder, CO under the moniker 'Net Noise'. He developed an all-electronic music specialty show named 'Transmission-X' and sought to expose the listening audience to a wide spectrum of electronic music from ambient to danceable to abrasive. During his time in Colorado, he founded the label SDS Productions, initially as a platform for recordings of 'Transmission-X', but later as a vehicle for locally produced abstract electronic music. After a relocation to Austin, TX in 1995, he continued under the 'Net Noise' moniker while DJ-ing industrial dance, EBM, and hard techno at local dance clubs. By 1999, focus shifted away from SDS and into Last Laugh, LLC, a group that produces diverse electronic music-oriented events. The shift away from SDS mirrored the shift from 'Net Noise' to '0x86' and an emphasis on a broad variety of intelligent and experimental electronic music.
» www.sdsprod.com/0x86/
Visuals by ::

» www.tracervisuals.com
This event is brought to you by ::
Chillography
and