Chillography 104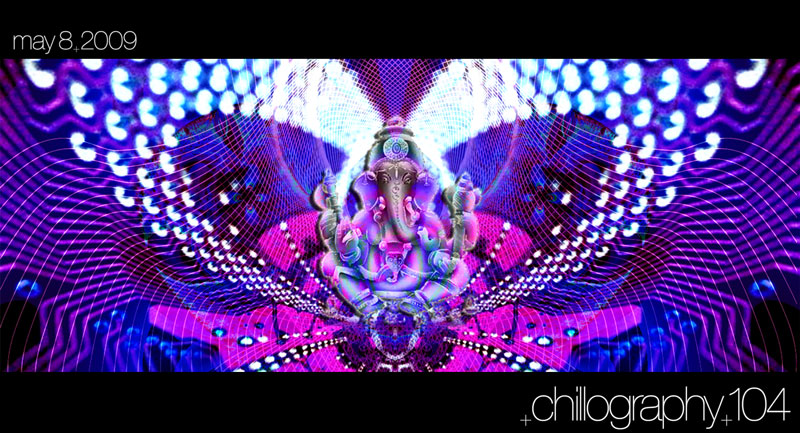 Join us again to celebrate chillout the way it was meant to be enjoyed – comfortably lounging in a bubble of pristine audio, with a group of fellow chill aficionados. We're taking the chill room and putting it in it's proper place – front and center.
Welcome to Chillography 104.
When :: May 8, 2009, 10pm – 4am
Where :: Church of Bass, 920 Elliott Ave. W, Seattle, WA 98105
Tickets :: $12 at door
Who :: 18+
Notes :: The doors will close at 1am and be exit only after that, so plan on an early arrival. Also, there will be a strict no-alcohol policy in effect. Please respect this policy.
Check out the NWTekno event thread.
Live webcast ::
Can't make it to the show? Tune into the live audio/video webcast for free! You'll be able to connect with the stream via the player below or over at our Ustream.tv Chillography channel.
Presenting the evening's chillographers ::
Blue Spectral Monkey
(Interchill Records / Touch Samadhi)


Truly a connosieur of psychedelic electronic music, Blue Spectral Monkey has been collecting and spinning constantly since 1996. His trance sets are dark and twisted, pounding and mysterious, a futuristic symbiosis of tribal intensity and technological meltdown. As a downtempo DJ, he dives deeply into new electronic dub, slow trance, spacy techno, idm, beatless ambient soundscapes and drones, and chilled breaks with an ethno-spiritual-psychedelic twist, all the time keeping the sounds thick, groovy and trippy.
» www.bluespectralmonkey.com
» www.interchill.com
» www.touchsamadhi.com
Spektra
(Molecular)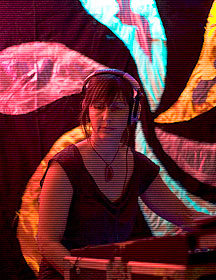 Heavily influenced by Moontribe and the global psychedelic trance community, Dawn (DJ Spektra) brings the fun to any party. "Music should be fun…I like to reflect that when I perform" she says. You'll be sure to find funky and spacey music that brings out your inner animal freak!
» www.molecular.cc
Eckoe
(Ultimae Records / Chillography / Molecular)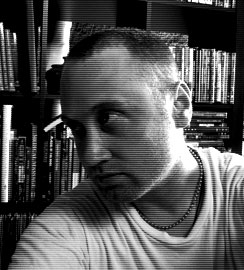 Machine-Elf (aka Adrian – DJ Eckoe) became his visual creation in 1998 for a place for artistic development as a digital artist as well as his musical exploration of IDM, Goa, and Psy Trance. Using the love for the obscure and interest in electronic development within the music and visual art realms, DJ Eckoe started highlighting his time with sharpening his skills and abilities as a DJ, promoter, and deco artist in and throughout the Texas trance and burner communities with such collectives as Texaliens, Shiva Shakti, UMP, Mistical Productions, Atrium Obscurum, and Last Laugh.
Now, based in Seattle, WA, he has found himself redefining his identity under the French chill psyambient label Ultimae as a chill DJ and promoter, helping uncover the hidden aspect of what downtempo/chill parties are like.
» www.machine-elf.com
» www.ultimae.com
Crispy
(Leave Trace / Chillography / Splendid Beats / Molecular)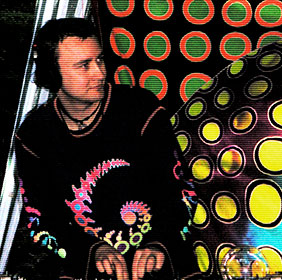 With 12+ years behind the decks, Crispy expertly covers the gamut from deep ambient and ethereal downtempo, to booty-shaking tribal progressive, psychoactive breaks, and blissful psytrance. For chill sets expect additional samplers and effects processors to spice up the mix and create a more psychedelic sonic tapestry. Be sure to check out Regression Session, a psychedelic ambient journey of all original music, released under his Leave Trace moniker. This Seattle-based DJ/producer, and co-founder of the Chillography series, will regularly be found playing at club nights, Burning Man events, chill rooms, parties, festivals and out of door experiences.
» www.splendidbeats.com
» www.myspace.com/leavetrace
Visuals by ::

» www.tracervisuals.com
Additional support from ::
Herbal Elixir Bar
Be sure to bring some extra cash for a tasty and revitalizing beverage!
and


Hand-made wares from local artisans.
» www.myspace.com/epiclootguild
This event is brought to you by ::
Chillography
and