Chillography 202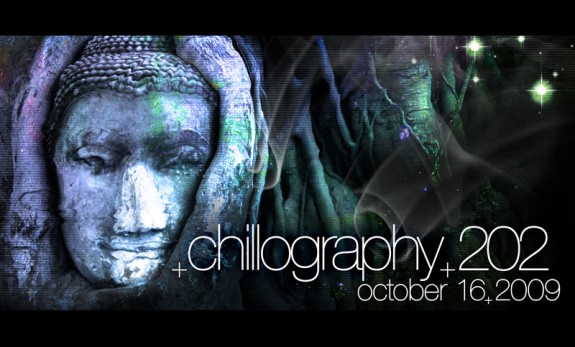 Join us again to celebrate chillout the way it was meant to be enjoyed—comfortably lounging in a bubble of pristine audio, with a group of fellow chill aficionados. We're taking the chill room and putting it in it's proper place—front and center.
Welcome to Chillography 202.
When :: Friday, October 16, 2009, 10pm – 4am
Where :: Transcendent Church of Bass, 920 Elliott Ave. W, Seattle, WA 98105
Tickets :: $12 at door
Who :: 18+
Notes :: The doors will close at 1am and be exit only after that, so plan on an early arrival. Also, there will be a strict no-alcohol policy in effect. Please respect this policy.
Check out the NWTekno event thread.
Live webcast ::
Can't make it to the show? Tune into the live audio/video webcast for free! You'll be able to connect with the stream via the player found here or over at our Ustream.tv Chillography channel.
Presenting the evening's chillographers ::
Kalpataru Tree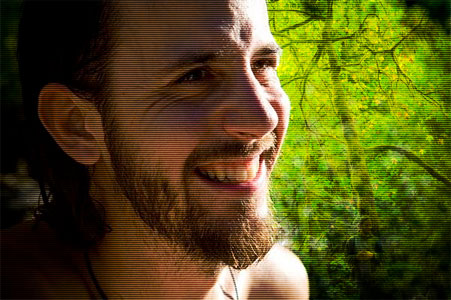 (LIVE luscious psy-dub)
Kalpataru Tree has been mysteriously lurking in the global chillout psy-dub scene ever since his 2007 release "Scattered Fragments of the Eternal Dream." Breathing organic life into digital music with intricately woven bass + guitar riffs, female vocals, drums, singing bowls + more—the overall intention behind the music is to simultaneously soothe and stimulate—to chill out and drift out—pushing and pulling the soul in the dreamy realms of dub saturated wonder. Residing outside of Ashland, Oregon, Curtis Humphrey, the man behind Kalpataru Tree, finds inspiration in nature, love, and the immensity of the human experience, and seeks to channel these emotions through his music.
» www.kptree.com
» www.myspace.com/kalpatarutree
» www.fluid-radio.co.uk
Kalpataru Tree – Live at Priceless

Michael Manahan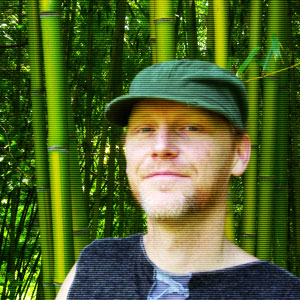 (Starborne / Decibel)
Michael Manahan is an essential and vital element of the Left Coast electronic music community; he nourishes the underground not only with his deep and phat-funky tribal oriented tech house sets but also with his immense contributions to the exploration of consciousness and spiritual evolution through art and music. This DJ, performer, producer, and space cowboy is also the co-founder of the Oracle Gatherings, the co-producer of the Decibel Festival, as well as the co-producer of the electronic music stage at Hempfest, the world's largest reform protest. Also the owner of Starborne Productions, Manahan is an innovator and a leader of the Seattle dance community and tribal culture; a mainstay in the scene whose presence always ups the love whether he is spinning dubby house, hard techno, glitch-ridden breaks, spacey downtempo, or just hanging out being himself.
» www.michaelmanahan.com
Michael Manahan – Winternal

Scott Sunn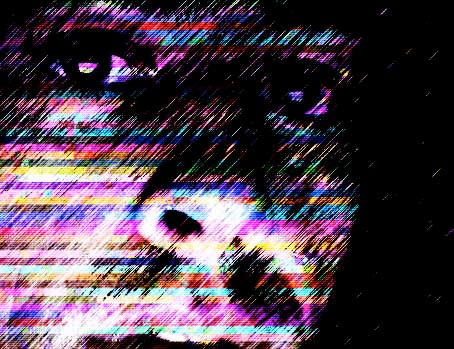 (Decibel / Tracer Visuals)
Scott Sunn creates and seeks out deep, transformative music for his heady dj sets. Sifting through downtempo, idm, techno, and ambient music is essential to this Seattle natives musical explorations. For his debut Chillography set expect a dynamic blend of sublime, ethereal textures and dark, earthy soundscapes laced with chilled out iterative poly rhythms.
» tracervisuals.com
» www.myspace.com/tracervisuals
DJ Eckoe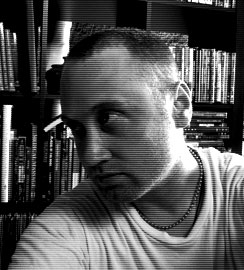 (Ultimae Records / Chillography)
Eckoe, based out of the San Francisco Bay area of California, is a strong advocate and acolyte of the psyambient and deep chill sound inside the west coast region. Machine-Elf (aka Adrian – DJ Eckoe) became his visual creation in 1998 for a place for artistic development as a digital artist as well as his musical exploration of IDM, Goa, and Psy Trance. Using the love for the obscure and interest in electronic development within the music and visual art realms, DJ Eckoe started highlighting his time with sharpening his skills and abilities as a DJ, promoter, and deco artist in and throughout the Texas/Seattle trance and burner communities with such collectives as Molecular, Texaliens, Shiva Shakti, UMP, Mistical Productions, Atrium Obscurum, Last Laugh and is one of the co-founders of Chillography.
» www.machine-elf.com
» www.ultimae.com
DJ Eckoe at Chillography 104

Visuals by ::
Andrew Sorkin – The Techgnome
(HearColorMusic / SorkinSound.com)
Andrew Sorkin, aka the Techgnome, has been playing with music and technology since he was in diapers. His lifelong obsession with creative self expression has manifested in forms such as: jazz saxophone, bass guitar, beatboxing, electronic music, and sound design.
However, after staying up too late too many months in a row making music, he became partially deaf and decided to focus on music visualization software. Fortunately his hearing has returned to normal, and the Techgnome has had a blast projecting his rhythmic fractal madness in MIT lecture halls, dirty bassment raves, and festivals such as and the most recent Decibel Festival. With a MO of making conscious media and provoking breathless moments of connection with source, the Techgnome skips merrily along the path of ascension, tripping out as many innocent bystanders as possible along the way.
Additional support from ::
Monstrous

Monstrous presents: Entranced, a whole new way to appreciate music.
Entranced is a 3D interactive music experience designed to immerse the participant in a vibrant and responsive visual landscape, exciting the imagination and creating a sense of rhythmic flow. By listening to energetic World music, observing visual cues, and receiving feedback from the game controller, each player interprets and performs movements that sync with the music. The result is dazzling visual and audio rewards. We will be setting up a video projected demo of this game for Chillographers to play with and enjoy during the event. Come by and say hello!
» www.monstro.us
Cupcake or Die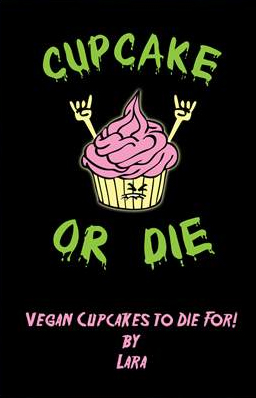 » www.cupcakeordie.me
and
Herbal Elixir Bar
Be sure to bring some extra cash for a tasty and revitalizing beverage!
This event is brought to you by ::
Chillography
and