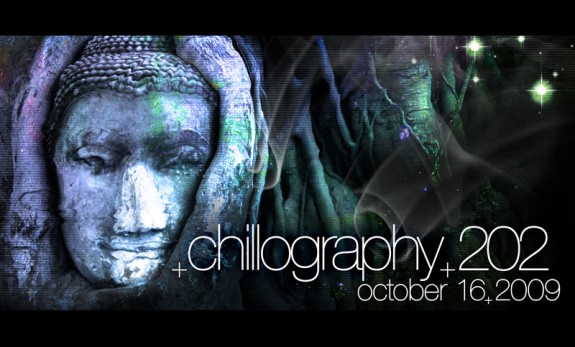 Join us again to celebrate chillout the way it was meant to be enjoyed—comfortably lounging in a bubble of pristine audio, with a group of fellow chill aficionados. We're taking the chill room and putting it in it's proper place—front and center.
Welcome to Chillography 202.
When :: Friday, October 16, 2009, 10pm – 4am
Where :: Transcendent Church of Bass, 920 Elliott Ave. W, Seattle, WA 98105
Tickets :: $12 at door
Who :: 18+
Read More
Save the date… October 16, 2009. We've locked down the Chillography 202 line-up and it is going to be an awesome night of music. 🙂 Full details coming very soon….
Read More